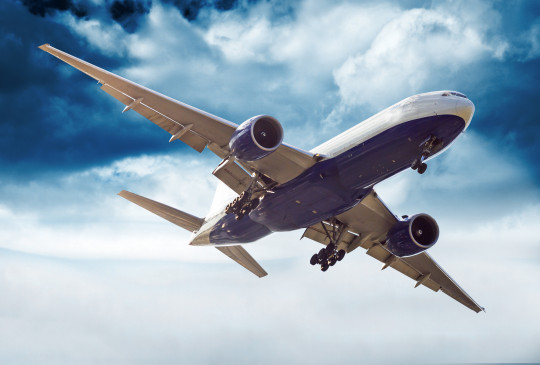 Fairmacs Logistics provides air cargo services across the world; North America, Latin and South America, the Far and Middle East, Indian Sub-Continent, Europe, Australia and New Zealand, and South Africa to name a few places of service.
Consolidation
Fairmacs logistics Air Consolidation Service provides competitive rates, efficient transit times, multiple Airline options and flight schedules as well as shipment tracking from the booking stage to the delivery at the destination specified. Above all, we take up the responsibility of your shipments and its safe delivery as per your requirements.
Key Carrier Partnerships
Our company partners with key carriers who offer the most consistent transit and largest lift. Because we contract with these carriers, we gain leverage in both space allocation and pricing. To offer the most direct, economical route for your cargo, we have contracted with multiple carriers. This allows us a lot of flexibility with respect to route and price.
For measured cycle times in every shipment, we partner with the carriers to ensure that our high standards of on-time delivery are met. We include our customers in this process by providing tracking information.
Direct IATA forwarder
Fairmacs is an IATA certified agent. We hold Air waybills of all IATA airlines and enjoy direct benefits of contractual rates with many major airlines.
Sea + Air
In order to bridge the gap between time and cost, Fairmacs offers customers, Air-Sea shipments. We have the specialization and experience to offer this service to our customers. Shipments moving on Fairmacs Sea+Air service use premium ocean and air carriers and move completely within our global network of offices. Fairmacs is capable of handling these shipments from start to finish thanks to its experience and expertise in the field.
Charters
Our charter expertise allows customers to choose from viable alternatives to scheduled airlines movements. Fairmacs Air Charter program provides customized solutions when commercial airline capacity alone cannot adequately service your special requirements.
Export Documents
As a company which offers full service capabilities with flexibility, Fairmacs can handle all components of your shipments – documentation, conformance to Customs' regulations and the air transportation required for exporting your shipments from your door to your customer's door, anywhere in the world.
Freight Visibility
Our tracking and tracing system is second to none. Views into your shipment can be done in near real time by using our tracking link. Critical information about your shipment can be displayed or downloaded, giving you the tools and the information to make time sensitive decisions.
Our services include and are not limited to the following:
Airport to airport
Airport to door
Consolidation
Dangerous Goods Handling
Handling of sensitive/dangerous goods
Door to airport services
Door to door services
Free Domicile
Fixed Departures
Pre-Booked Space
Guaranteed space to all destinations
Regular Import Consolidation from U.S.A., Europe and Far East
Direct Routings
Fastest Transit Times
Competitive Rate Structure
Ex-Works through Our Own Depots
Self-Handling At Our Own Warehouse
Cost-effective rates for both Export and Import
Airline insurance
Arranging inland transportation and local drayage to gateway airports
Export packaging and labeling
Technical support to negotiate "Letters of Credit"
Safe & Secure
You benefit from our experience in delivering effective solutions to the complex global supply chains of some of the world's biggest corporations.
Fast Delivery
You benefit from every innovation, whether it involves a simple extension to our Air and Ocean Freight products, whether it means a development in warehousing.
24/7 Support
All of which explains why you'll find the team of outstanding support at Fairmacs ready to apply their passion for solutions in support of your business.